Meet Plant Mom
Bloomscape's Plant Mom and the Grow-How™ team are here to help you become a better plant person.
Who is Plant Mom?
Joyce, Bloomscape's official Plant Mom, has grown up surrounded by flowers and plants as part of her family's wholesale floral business in the Chicago area. After graduating from the University of Hawaii, she married her husband Rick and joined the greenhouse world in 1981. They worked together for 26 years, where Joyce deepened her love and appreciation for all things green and blooming. Now, she brings that care and expertise to Bloomscape.
Plant Care and Expertise
Joyce brings her knowledge and intuition as Plant Mom to set our plants, business, and customers up for success. With Plant Mom's expertise and guidance, everyone can be a successful plant parent.
Plant Mom Tips and Tricks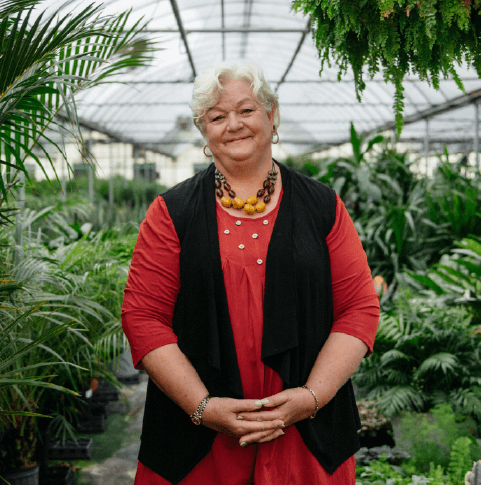 Get in Touch
Plant Mom and her team of experts known as the Grow-How™ team are here to answer your questions about plant care and which plants are right for you.
For time-sensitive matters like shipping and delivery, please use our chat. For questions related to orders, press, or careers, please contact our team.