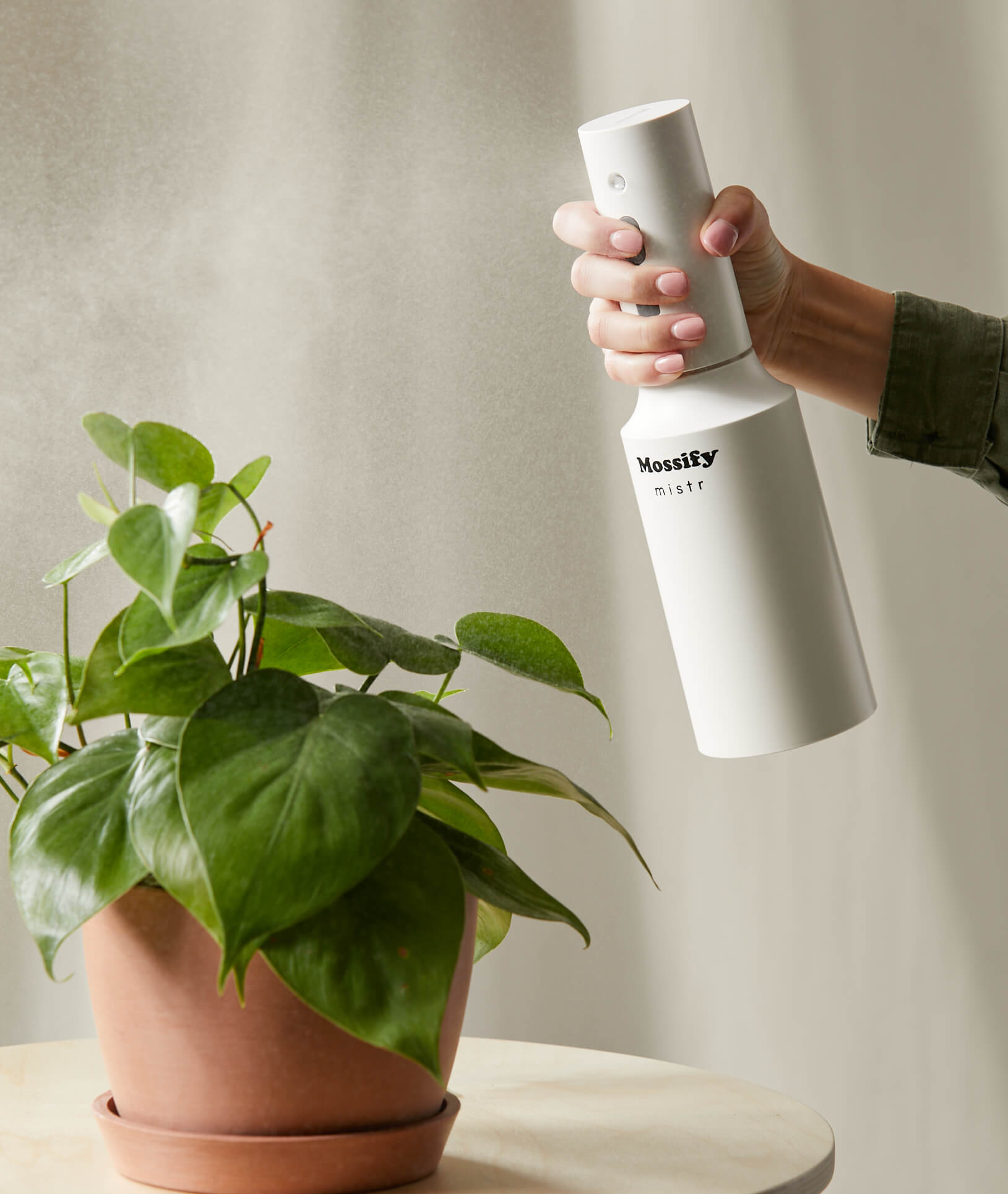 Mister
$45
Increase humidity for your plants using the Mossify Mistr, a fully rechargeable and continuous mister. With a capacity of 750ml, this mister is not only sleek and stylish, but also increases moisture levels without overwatering.
Please note: This product is not eligible for discounts and will ship separately from plant orders.
Ships within 2-6 days
Description
If your plants are craving extra moisture, the Mossify Mistr can provide your plants with the humidity they need to thrive. With this fully rechargeable mister, you can mist your houseplants with ease without the hassle of using a manual spray bottle.
Perfect for tropical and humidity-loving plants such as pothos, ferns, aloe, monsteras, and philodendrons.
Specs:
11.2" in height by 3.3" in width
Holds up to 750ml
What People are Saying
"This is the best plant store I have ever ordered from! My plants were shipped/delivered so fast. When I had a question, Bloomscape got back to me right away, and they were so friendly!"
Jess J.
"The plants are in such great shape when they arrive, the pots are beautiful, and the variety is fantastic."
Meghan K.
"I knew nothing about plants, and was able to feel confident about caring for them. I haven't killed one yet, thanks to help from your care guides and Plant Mom!"
Kayla B.