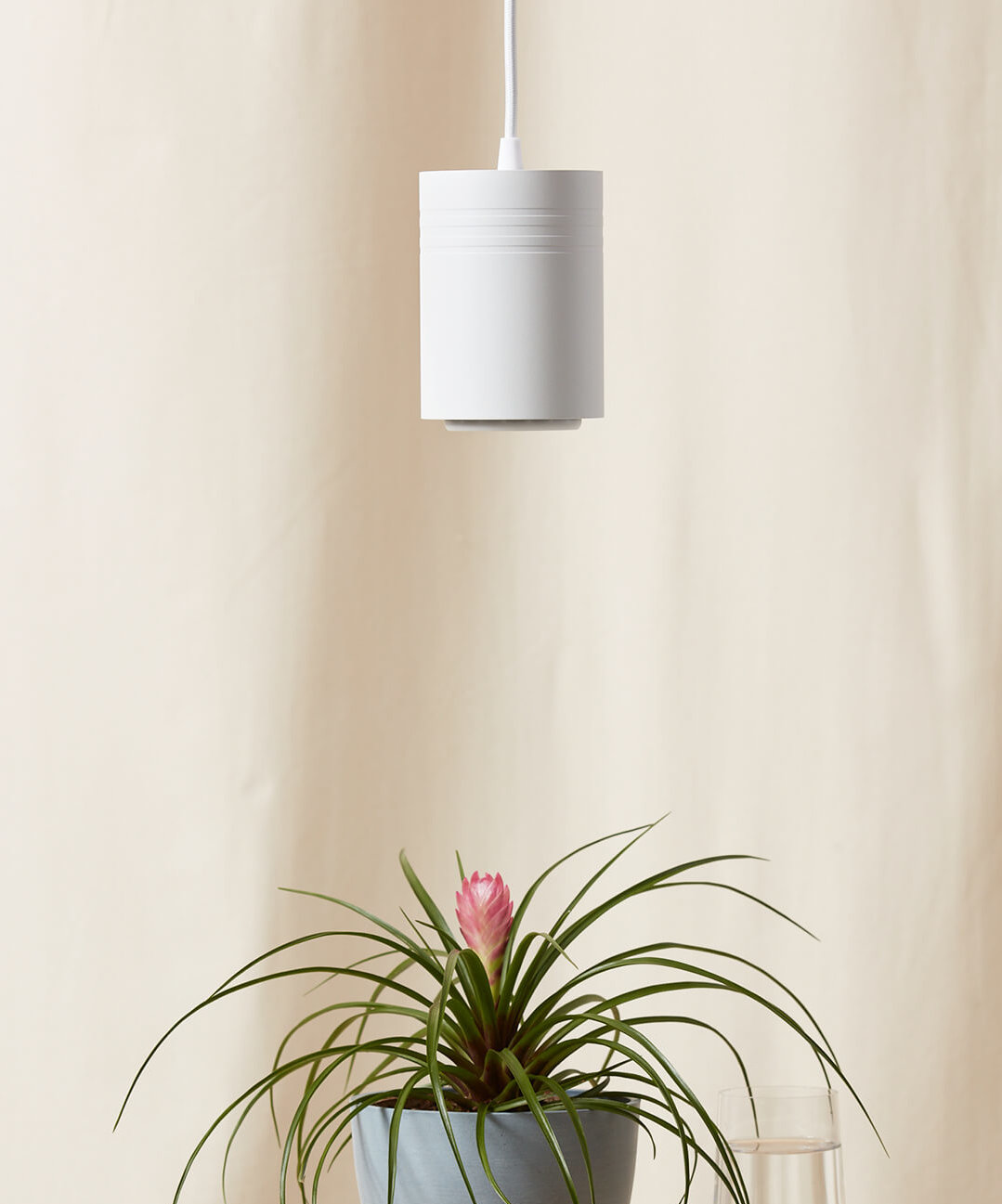 Small Grow Light
$150
Create the perfect light conditions for your indoor plants with a small grow light
Please note: This product is not eligible for discounts and will ship separately from plant orders.
Choose Color
What's Included

Aspect™ LED Growlight
15ft fabric cord
Outlet timer
3-Pack ceiling hooks
2 wall fairleads
1 swag hook
Quick Start Guide
Ships within 2-6 days
Description
This Grow Light allows you to create the perfect light conditions for your indoor plants. Designed using a specific photosynthetic spectrum that is scientifically proven to support plant health. The bulbs are LED and will last for years. The light is easy to install using the provided hardware and simply plugs into your normal wall outlet.
Size: Light: 5 ½" (L) x 4" (D), Cord: 15′
Wattage: 20W
What People are Saying
"This is the best plant store I have ever ordered from! My plants were shipped/delivered so fast. When I had a question, Bloomscape got back to me right away, and they were so friendly!"
Jess J.
"The plants are in such great shape when they arrive, the pots are beautiful, and the variety is fantastic."
Meghan K.
"I knew nothing about plants, and was able to feel confident about caring for them. I haven't killed one yet, thanks to help from your care guides and Plant Mom!"
Kayla B.