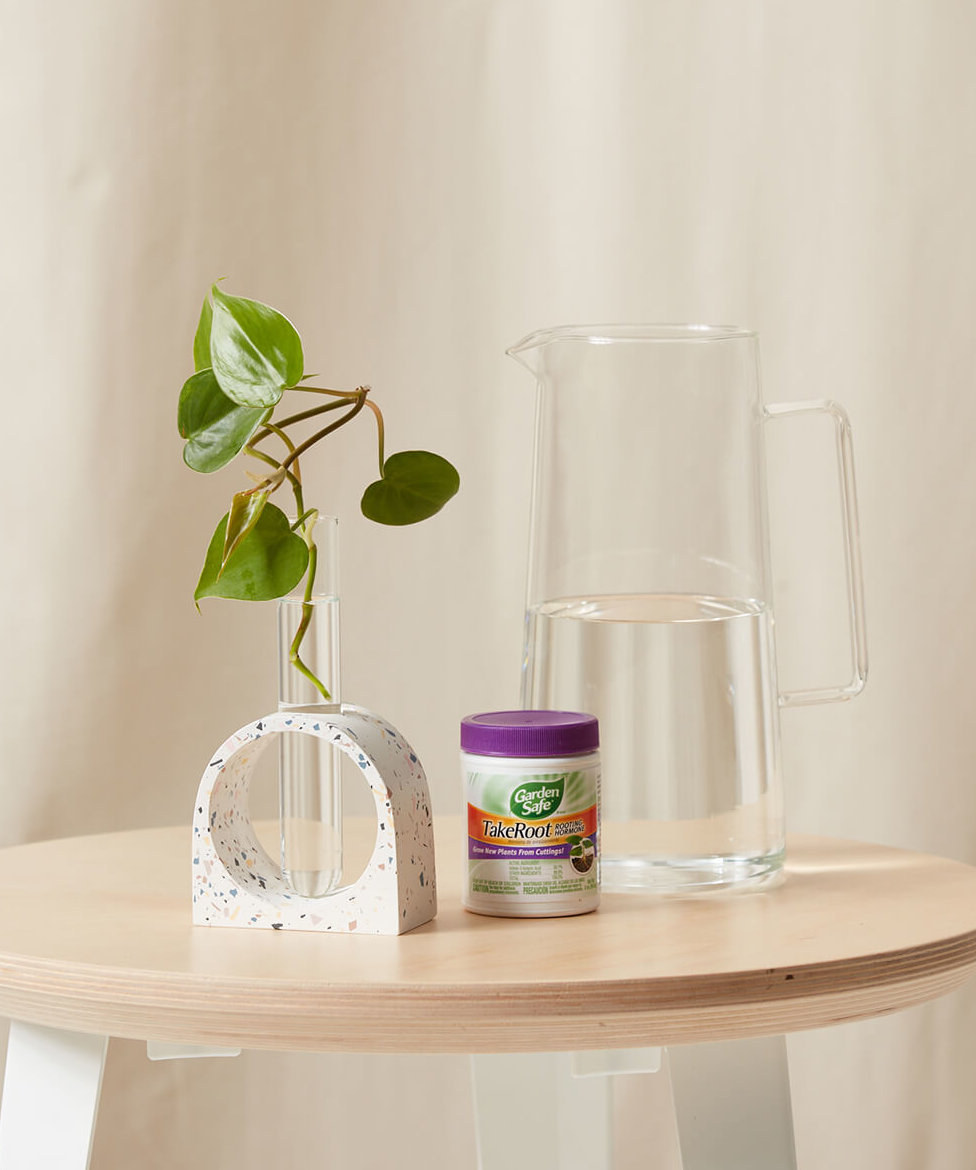 Arch Propagation Kit
$35
Turn one plant into many with this beautiful, handmade propagation kit that stylishly displays your propagates
Please note: This product does not include a plant. Additionally, this product is not eligible for discounts and will ship separately from plant orders.
Choose Color
What's Included

Each kit comes with:

Concrete terrazzo stand and glass tube
Rooting hormone
Step-by-step propagation instructions
Description
Step up your plant game with this beautiful, handmade propagation kit. Each kit comes with a concrete terrazzo stand and glass tube, rooting hormone, and step-by-step instructions.
Whether you're growing your plant collection or wanting to share the joys of plant life with a friend, this kit is a stylish and easy way to display your plant babies.
Size: Base: 3" x 1 ¾" x 3 ⅜" , Tube: 6" x 1"
About Speckl:
Handmade by the talented design team at Speckl Goods in Grand Rapids, MI. Each item is made from a custom color blend, cast from molds, and polished down to reveal a smooth finish. Every product is carefully handcrafted and truly one of a kind.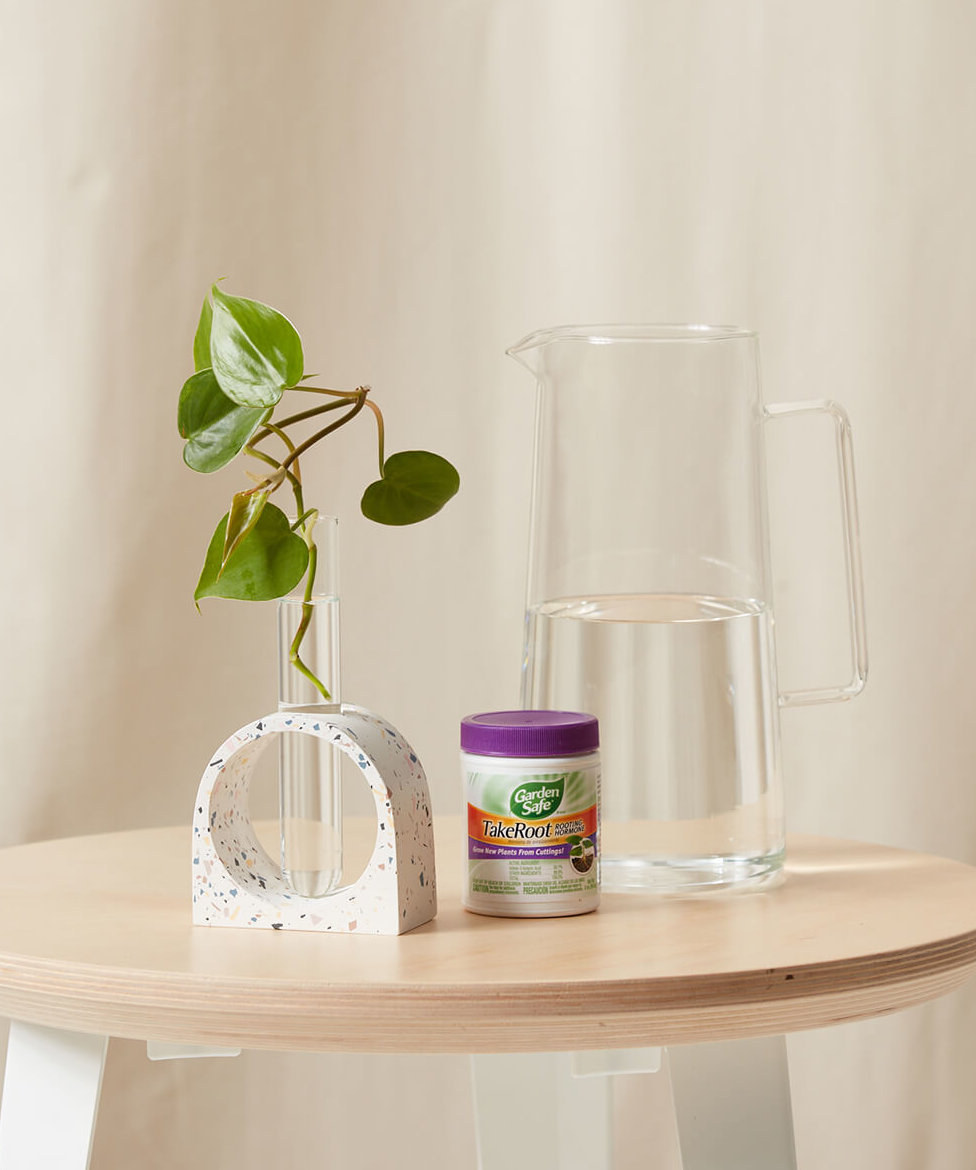 What People are Saying
"This is the best plant store I have ever ordered from! My plants were shipped/delivered so fast. When I had a question, Bloomscape got back to me right away, and they were so friendly!"
Jess J.
"The plants are in such great shape when they arrive, the pots are beautiful, and the variety is fantastic."
Meghan K.
"I knew nothing about plants, and was able to feel confident about caring for them. I haven't killed one yet, thanks to help from your care guides and Plant Mom!"
Kayla B.