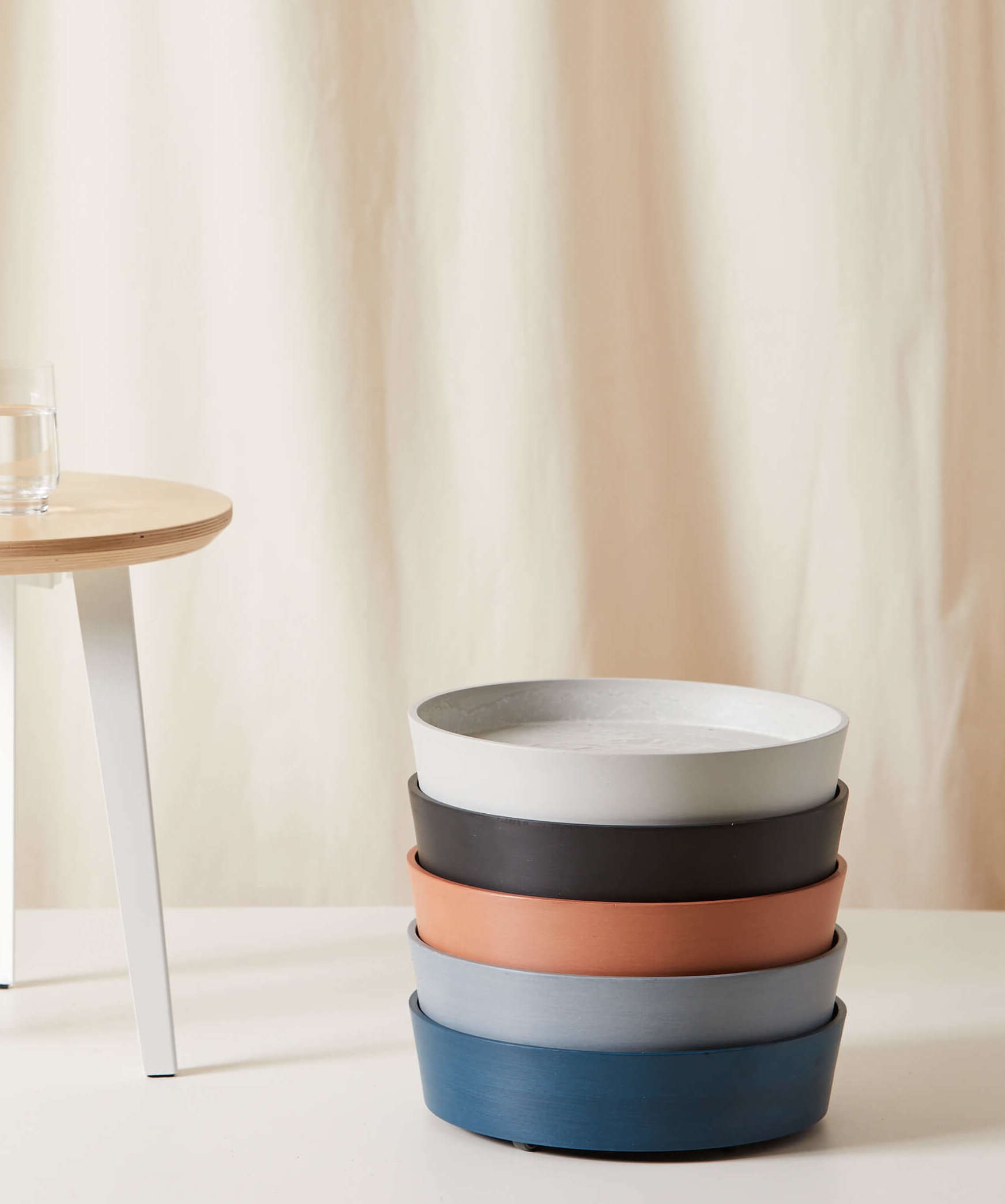 Ecopots Saucer on Wheels – (13")
$35
Why lift when you can roll? Our Ecopots Saucer on Wheels is a great way to mobilize your larger, heavier, hard-to-lift plants, such as palms, dracaenas, monsteras, and more. It makes cleaning, watering, and rearranging your plants a breeze.
Choose Pot Color
Description
Lifting large, heavy plants can be a pain, but our Ecopots Saucer on Wheels makes moving your plants quick and easy! Avoid heavy lifting and make plant rearranging a breeze with its super-smooth heavy-duty caster wheels. Ideal for use indoors, it will accommodate any of our XL or XXL plants with round pot and accompanying saucer.
Made from sustainable materials, Ecopots saucers are created with up to 80% recycled plastics, much of which is harvested from the ocean.
About Ecopots:
Ecopots is a sustainable company headquartered in Belgium that focuses on durable products with thoughtful and timeless design. As a company, they have obtained both the CO2 Neutral Product and the CO2 Neutral Company certificate. They support several climate projects and work endlessly to neutralize their CO2 emissions.
When we discovered Ecopots, we knew it was a perfect match. The clean lines of their pots complemented our plants beautifully. Plus, this boutique company not only shared our Dutch heritage but also impressed us with their commitment to sustainable materials. We are proud to use Ecopots alongside our Bloomscape plants.
Specs:
Diameter: 13.39″
Height: 4.13″
Fits our Ecopots Round Pot – 12″
Pairs well with our XL and XXL plants
Weight: 5.51 lbs
Please note: This product is not eligible for discounts and will ship separately from plant orders.
What People are Saying
"This is the best plant store I have ever ordered from! My plants were shipped/delivered so fast. When I had a question, Bloomscape got back to me right away, and they were so friendly!"
Jess J.
"The plants are in such great shape when they arrive, the pots are beautiful, and the variety is fantastic."
Meghan K.
"I knew nothing about plants, and was able to feel confident about caring for them. I haven't killed one yet, thanks to help from your care guides and Plant Mom!"
Kayla B.