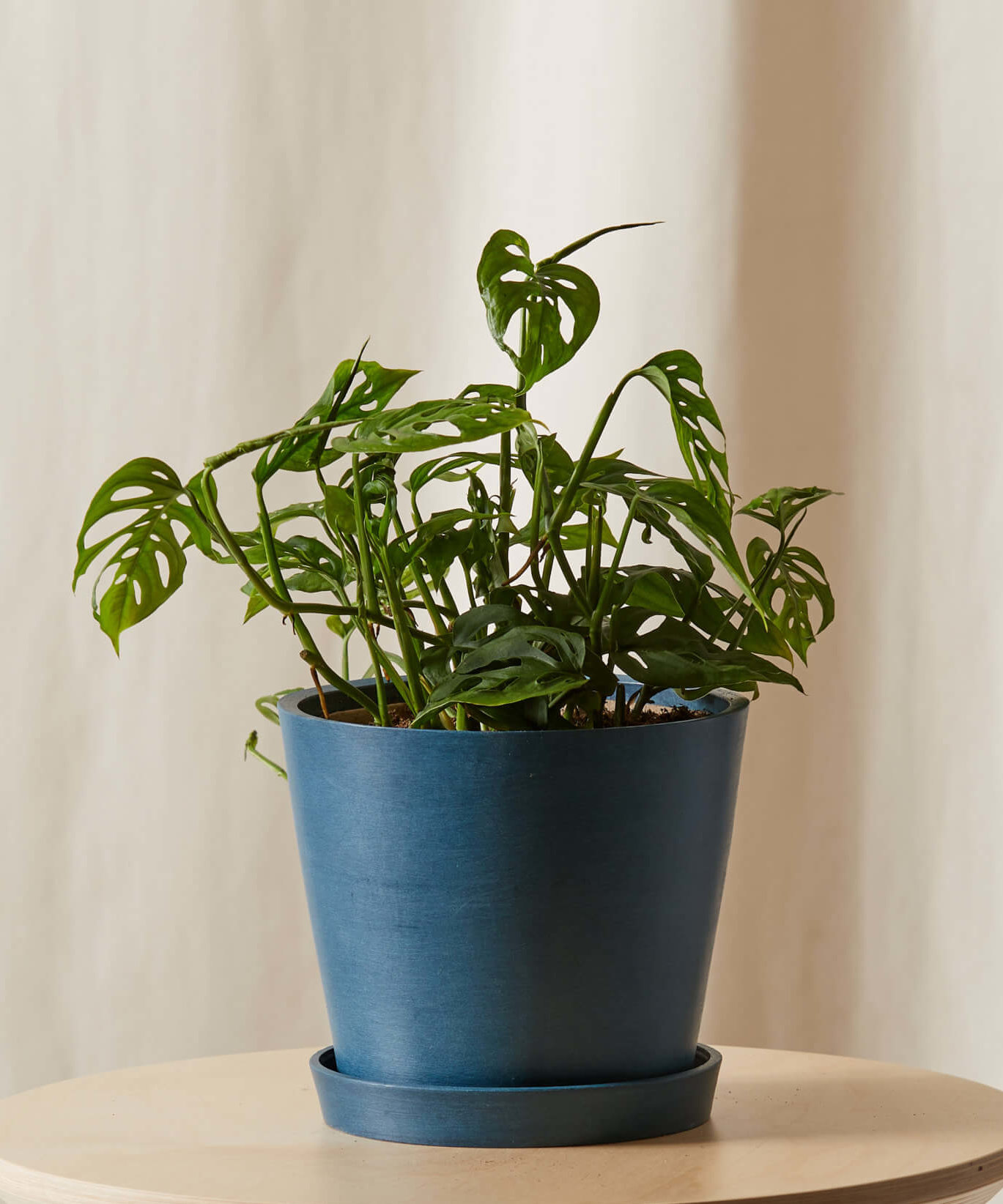 Monstera Adansonii
$69
Easy-going Monstera with striking, fenestrated leaves. Also known as the Swiss Cheese Vine
Choose Color
Details & Care

Size

Medium—8"-10" tall (including recycled plastic Ecopot) Size Guide

Difficulty

No-fuss—Carefree

Light

Low to Bright Indirect

Pet Friendly

No—Toxic and not pet-friendly

Air Cleaner

Yes—Releases oxygen and absorbs pollutants
What's Included

Healthy plant pre-potted with premium soil

Plant size: 8″–10″ tall (including pot)

Medium Ecopots pot and saucer

Pot size: 8″ in diameter, 7″ tall
Saucer size: 6.5″ in diameter

All the tips and tricks for expert-level care
Ships within 2-6 days
Free Shipping
Free shipping on orders over $75.
Learn More
Guarantee
If your plant dies within 30 days, we'll replace it for free.   Learn More
Description
Monstera Adansonii is a low-maintenance plant with dramatic leaves adorned with fenestrations, or holes. As vining plants, these plants trail over the pot and can climb along a stake or trellis.
Commonly found throughout Central and South America, Monstera Adansonii grows in tropical forests upon the trunks of larger trees beneath the rainforest canopy. As a result, this plant prefers indirect sunlight and higher humidity.
Additional Resources
:
Botanical Name
Monstera adansonii
Common Name(s)
Monkey Mask, Swiss Cheese Vine, Five Holes Plant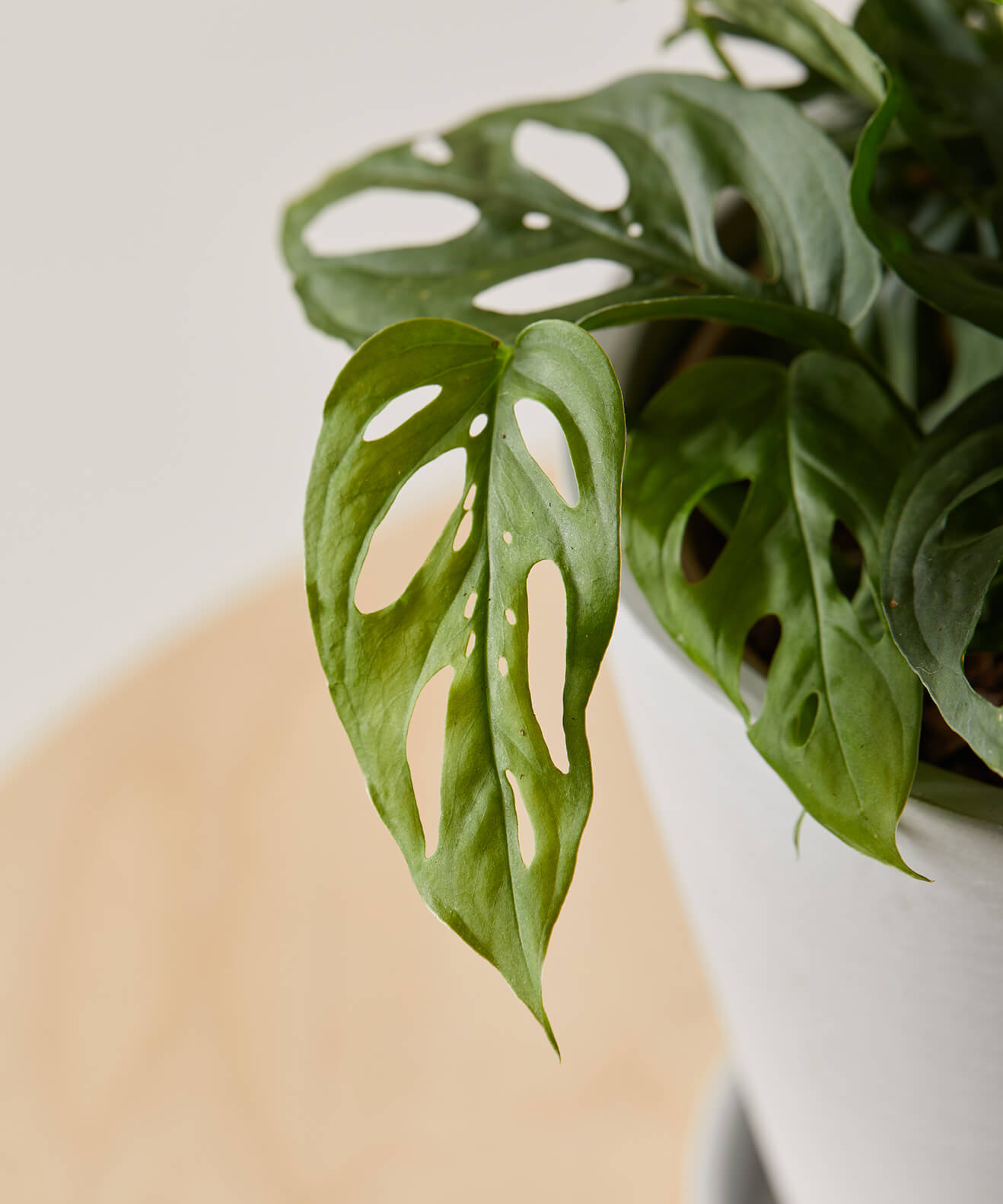 Living Room Ready
Unlike buying a plant from a box store, your Bloomscape plant arrives fully-grown as pictured and pre-potted. We've spent a lot of time selecting pots that have optimal drainage, look great, and come with a saucer so your floor or desk won't get ruined. All you have to do is unpack your plant and find the perfect spot for it in your home.
Fully Grown + Healthy
Most of the time when you buy houseplants, they are partially grown and kept in less than ideal conditions. With Bloomscape, our houseplants are grown and cared for in our greenhouses by plant experts until the day we ship them to you. That way, your plants arrive fully-grown, healthy, and ready for you to enjoy.
What People are Saying
"This is the best plant store I have ever ordered from! My plants were shipped/delivered so fast. When I had a question, Bloomscape got back to me right away, and they were so friendly!"
Jess J.
"The plants are in such great shape when they arrive, the pots are beautiful, and the variety is fantastic."
Meghan K.
"I knew nothing about plants, and was able to feel confident about caring for them. I haven't killed one yet, thanks to help from your care guides and Plant Mom!"
Kayla B.